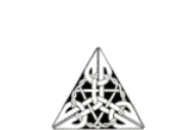 "James Hollingsworth is without a doubt a rising singer-songwriter of the new era of Folk."

-

Indie World Cafe


Snapshot (mini-album - 2004)


Snapshot is a low-priced mini-album CD featuring 3 recordings. Perfect as an introduction to James' music before delving deeper, the track list is: Swansong, The Road it Carries Ever On and lastly Believe, which features the beautiful vocal harmonies of fellow Bristol singer/songwriter, Mog. Believe is also part of Earth Stars, a benefit CD for the Permaculture Association (Britain).

This EP is available for download at James' Soundclick store.

"Add to your Music Collection NOW!" - Indie World Cafe.


The CD of Snapshot is available for just £2 direct from James at a gig, or press the 'Buy Now" button to purchase online via Paypal.

Click the Listen links in the table below to sample before you buy...


"James describes his music as "contemporary acoustic" and others would place him firmly in the "singer songwriter" category. Neither of those terms do justice to his music though and certainly don't touch on the sheer dynamism of his performance." - Woven Wheat Whispers



More Albums

click album image to go to album page, or click 'Buy Now' to check prices




home | gigs | music | images | more | promo | contact



© 2007 James Hollingsworth. All rights reserved.