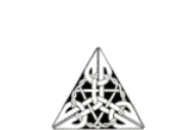 "James Hollingsworth is without a doubt a rising singer-songwriter of the new era of Folk."
- Indie World Cafe "


Other albums


40 Minutes of Peace features original acoustic songs digitally recorded between 2000 and 2002 at The Kashmir Klub in London, Bristol's Tantric Jazz Cafe and The Hat and Feather in Bath, and faithfully reproduces the atmosphere of a live performance. The album was remastered as part of the relaunch of this website.
Unsolicited feedback: "Blissfull!"


| | | |
| --- | --- | --- |
| 40 Minutes of Peace is £5 if you buy at a gig directly from James, or you can download from James' Soundclick store. | | |
Deliver
Jan 91
40 Minutes of Peace
2001
Listen
Read
One Saturday
Aug 00
40 Minutes of Peace
2000
Listen
NEW
Waiting
May 92
40 Minutes of Peace
2002
Listen
Read
True Life
Dec 91
40 Minutes of Peace
2001
Listen
Read
Now, Still, is Journey's End
Jul 01
40 Minutes of Peace
2002
Listen
Read
Believe
Oct 90
40 Minutes of Peace
2001
Listen
Read
Mind over Matter
Apr 90
40 Minutes of Peace
2001
Listen
Read


Rama — In a collaboration with Bristol-based artists Figure of Speech, James has also released a CD of the Psychedelic Trance soundtrack to the Multi-Media Shadow-Puppet theatre show of the same name, Rama. Drawing heavily on ancient Hindu mythology and theology, this 30 minute journey through the cycle of Hindu belief from Creation and Destruction through to eventual Rebirth features a dynamic score by Zion Train's Marcus Campbell accompanied by James's multi-tracked Electric Guitar playing.


This CD is also available at James's gigs and at Figure of Speech's own performances.

Listen to more tracks from this album.


Improvisations 27 is James' instrumental guitar debut CD, recorded in 1995 wholly using an open-tuning of DADDAD.

Listen to Preamble and Rejoice, a track from this album (also on the player below).


| | | |
| --- | --- | --- |
| "...his improvisations carry you away on a light breeze of thoughtfulness." - Absolute Zero | | |


More Albums

click album image to go to album page, or click 'Buy Now' to check prices




home | gigs | music | images | more | promo | contact



© 2007 James Hollingsworth. All rights reserved.